COUNSELOR'S CORNER
Character Counts:
FEBRUARY: CARING
Be kind • Be compassionate and show you care • Show Empathy • Express gratitude • Forgive others and show mercy • Help people in need • Be charitable and altruistic
GADSDEN AUTISM RUN
VISIT OUR BOOK FAIR!!!
This is our bookfair online shopping home page
the dates for our in school bookfair are as follows February 13-25 in the school library.
BOARD MEETING AT SUNLANDPARK!
AFTER SCHOOL GREAT PROGRAMS!
WILDCATS NEWSLETTER VOLUME II
4th 5th and 6th grade students are participating in a new initiative. Through this journalism club, students will enhance their academic skills, have an opportunity to express and improve their voice as well as learn of possible career options. This newsletter will bring positive public awareness about everything that is going on at our school. Our teachers and students are involved in so many projects but much of it goes unnoticed. We want to show parents what a great school we have and how much our students are learning. Please enjoy our second newsletter. Special thanks to Ms. Gomez, Ms. Rubio and Ms. Villa, journalism club advisors.
WILDCATS PARENTAL INVOLVEMENT
GRANDPARENTS BREAKFAST CELEBRATION!
THANK YOU SANTA TERESA CHARITABLE FOUNDATION!
Upcoming Events
NO UNIFORM $1.00

Sunland Park Elementary School

Desert Pride Academy Cafeteria

Board Meeting

Gadsden Independent School District

End of 3rd- 9 wk grading period

Gadsden Independent School District

Spring Break

Gadsden Independent School District

Gadsden Administrative Complex Board Room

Board Meeting

Gadsden Independent School District
View Monthly Calendar
DAILY SCHEDULE
7:15-7:45 a.m.-Start of day for all Instructional Assistants/Buses arrive

7:30- Start of day for Teachers
7:15-First Bell-Breakfast served in the cafeteria
7:45-Tardy Bell-Students and Parents must stop by the office to sign student in

7:45 Pledge of Allegiance/ Morning Announcements
LUNCH TIMES
10:30-11:00 Kinder and 1st
10:50-11:20 2nd and 3rd
11:10-11:40 4th and 5th
11:35-12:05 6th
2:15 Buses arrive/Students dismissed
2:25 Buses leave
2:45 IA's instructional day ends
3:00 Teachers Instructional day ends
INSTRUCTIONAL TIME
ATTENTION DEAR FAMILY:
Because we value instructional time, your son/daughter will NOT be called out of their classroom, unless a parent/guardian is

present

in the front office for pick up due to a medical appointment, etc, -
We thank you for your support!!
EVERY DAY COUNTS!
Wildcats PLEASE BE ON TIME! and REMEMBER "EVERY DAY COUNTS".
Parents, please remember that students are tardy as of 7:45 a.m. Any students tardy must report to the office for a tardy pass. Any questions, please call the front office..(575) 589-1114...THANK YOU!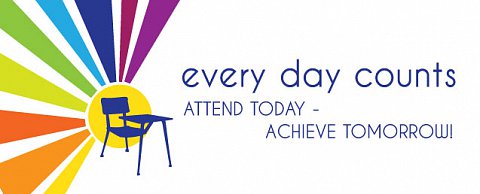 POWERSCHOOL PARENT PORTAL
Register to view your student's grades, attendance, and attendance history! Before you can sign in to PowerSchool Parent Portal, you will need your school's PowerSchool Parent Portal URL, your username, and your password.
Padres: Antes de crear una cuenta, porfavor asegurense de llenar la forma de Solicitud de Acceso para Padres y la forma de acuerdo de los padres y porfavor entreguelo en la escuela de su estudiante para asi poder tener su cuenta de acceso y su contraseña. Ask the front office for a form! (a personal email account is required to begin the process).
GISD POWERSCHOOL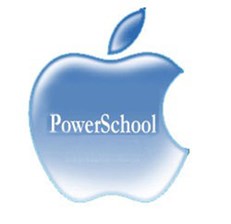 Registration Requirements - Requisitos de registro
Transcripts from previous school – Documentos de la escuela a la que asistieron anteriormente
Proof of residency, electric, gas or water bill – Recibo de luz, gas o agua
Birth Certificate (Must be Original) – Acta de nacimiento original
Current vaccination records – Cartilla de Vacunación reciente
Current Driver's License – Licencia de conducir que este al corriente
Notarized Guardianship Paperwork – Carta Notariada del tutor o guardián designado
ARD or IEP paperwork – Documentacion correspondiente at ARD (Admisión Revisión and Extracción) y IEP (Plan Educativo Individualizado)
Registrations are held during school calendar days between the hours 8:00 am to 2:30 pm.
Las inscripciones se llevan a cabo durante los días del calendario escolar entre las 8:00 am y las 2:30 pm.
LOCKED DOORS & CLOSED GATES
As per our Superintendent, all doors to the campus must be locked at all times for the safety of our students. Please ring the doorbell at the Front Office Entrance.
For the safety of our students the gates to the parking lot entrances are closed from 1:45 p.m. to 2:30 p.m.