SPE RE-ENTRY VIDEO/SPANISH
SPE RE-ENTRY VIDEO/ENGLISH
COUNSELOR'S CORNER "MS. ARMENDARIZ" MARCH
Upcoming Events
Board Meeting

Gadsden Independent School District

Board Meeting

Gadsden Independent School District

Mid & High 1/2 Day Stu/Teachers-all day

Gadsden Independent School District

Board Meeting

Gadsden Independent School District

End of 4th-9 wk grading period

Gadsden Independent School District
View Monthly Calendar
👨‍👩‍👧‍👦POWERSCHOOL PARENT PORTAL👨‍👩‍👧‍👦
Register to view your student's grades, attendance, and attendance history! Before you can sign in to PowerSchool Parent Portal, you will need your school's PowerSchool Parent Portal URL, your username, and your password.
Padres: Antes de crear una cuenta, porfavor asegurense de llenar la forma de Solicitud de Acceso para Padres y la forma de acuerdo de los padres y porfavor entreguelo en la escuela de su estudiante para asi poder tener su cuenta de acceso y su contraseña. Ask the front office for a form! (a personal email account is required to begin the process).
GISD POWERSCHOOL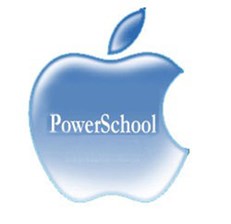 🎥SPANISH TUTORIAL VIDEOS FOR PARENTS AND STUDENTS
🎥ENGLISH TUTORIAL VIDEOS FOR PARENTS AN STUDENTS
HOW TO ACCESS DISTRICT EMAIL IN OUTLOOK/ STUDENTS
🥰🏘️THANK YOU LENMAR CONSTRUCTION, INC!🦃🥰🏘️
WILDCATS VIRTUAL SCHOOL LIFE
WILDCATS, WELCOME BACK HOME!
SHOWCASING WILDCATS'S ARTISTIC WORK
Ms. Cazares has been working with our students by helping then showcase their artistic abilities. She has posted some of the artwork in the main hallway and on the classroom website. We are extremely proud of our Wildcats!
The following

is the link

for their classroom

website.

If you have time

, visit their site.

Their artwork

is wonderful!
BROKEN CHROMEBOOKS AND iPADS
CHROMEBOOKS & iPADS QUE NO FUNCIONAN
"BECAUSE YOU MATTER" FROM SPE
✖️🔻🏆VIRTUAL MATH NIGHT✖️🔻🏆
📝2020-2021 Elementary Beginning of Year Required Student Forms
EVERY DAY COUNTS!
Wildcats PLEASE BE ON TIME! and REMEMBER "EVERY DAY COUNTS".
Parents, please remember that students are tardy as of 7:45 a.m. Any students tardy must report to the office for a tardy pass. Any questions, please call the front office..(575) 589-1114...THANK YOU!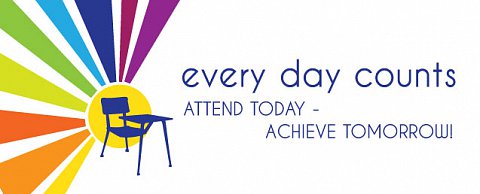 DAILY SCHEDULE
7:15-7:45 a.m.-Start of day for all Instructional Assistants/Buses arrive

7:30- Start of day for Teachers
7:15-First Bell-Breakfast served in the cafeteria
7:45-Tardy Bell-Students and Parents must stop by the office to sign student in

7:45 Pledge of Allegiance/ Morning Announcements
LUNCH TIMES
10:30-11:00 Kinder and 1st
10:50-11:20 2nd and 3rd
11:10-11:40 4th and 5th
11:35-12:05 6th
2:15 Buses arrive/Students dismissed
2:25 Buses leave
2:45 IA's instructional day ends
3:00 Teachers Instructional day ends
INSTRUCTIONAL TIME
ATTENTION DEAR FAMILY:
Because we value instructional time, your son/daughter will NOT be called out of their classroom, unless a parent/guardian is

present

in the front office for pick up due to a medical appointment, etc, -
We thank you for your support!!
SCHOOL SUPPLY LIST BY GRADE LEVEL!
POWERSCHOOL ONLINE REGISTRATION
Powerschool registration on line is ready for NEW STUDENTS only, these are the links;
Registration Requirements - Requisitos de registro
Transcripts from previous school – Documentos de la escuela a la que asistieron anteriormente
Proof of residency, electric, gas or water bill – Recibo de luz, gas o agua
Birth Certificate (Must be Original) – Acta de nacimiento original
Current vaccination records – Cartilla de Vacunación reciente
Current Driver's License – Licencia de conducir que este al corriente
Notarized Guardianship Paperwork – Carta Notariada del tutor o guardián designado
ARD or IEP paperwork – Documentacion correspondiente at ARD (Admisión Revisión and Extracción) y IEP (Plan Educativo Individualizado)
Registrations are held during school calendar days between the hours 8:00 am to 2:30 pm.
Las inscripciones se llevan a cabo durante los días del calendario escolar entre las 8:00 am y las 2:30 pm.
LOCKED DOORS & CLOSED GATES
As per our Superintendent, all doors to the campus must be locked at all times for the safety of our students. Please ring the doorbell at the Front Office Entrance.
For the safety of our students the gates to the parking lot entrances are closed from 1:45 p.m. to 2:30 p.m.